Charles Dickens' A Christmas Carol has become a staple of western Christmas celebrations. It has been the subject of countless adaptations, and even Mr. Magoo took a crack at playing the lovable old miser, Ebenezer Scrooge. The Man Who Invented Christmas spares us yet another rehash of the story and, instead, gives us the epic journey of Charles Dickens conceiving it and bringing it to life.
The film opens with Charles Dickens (Dan Stevens) conducting a triumphant tour of America. A year later, he's back home, has had 3 flops, and is in the middle of expensive renovations to his home. In dire financial straits, Dickens embarks on the ambitious task of writing and publishing a Christmas story in time for Christmas.
Time pressures are not his only problem, though. After an argument with his publisher, he dives further into debt to pay for the publication himself. His estranged father (Jonathan Pryce) escapes from the country house to which he had been banished and returns to London to cause all kinds of havoc. And his wife (Morfydd Clark) informs him she's pregnant. Again.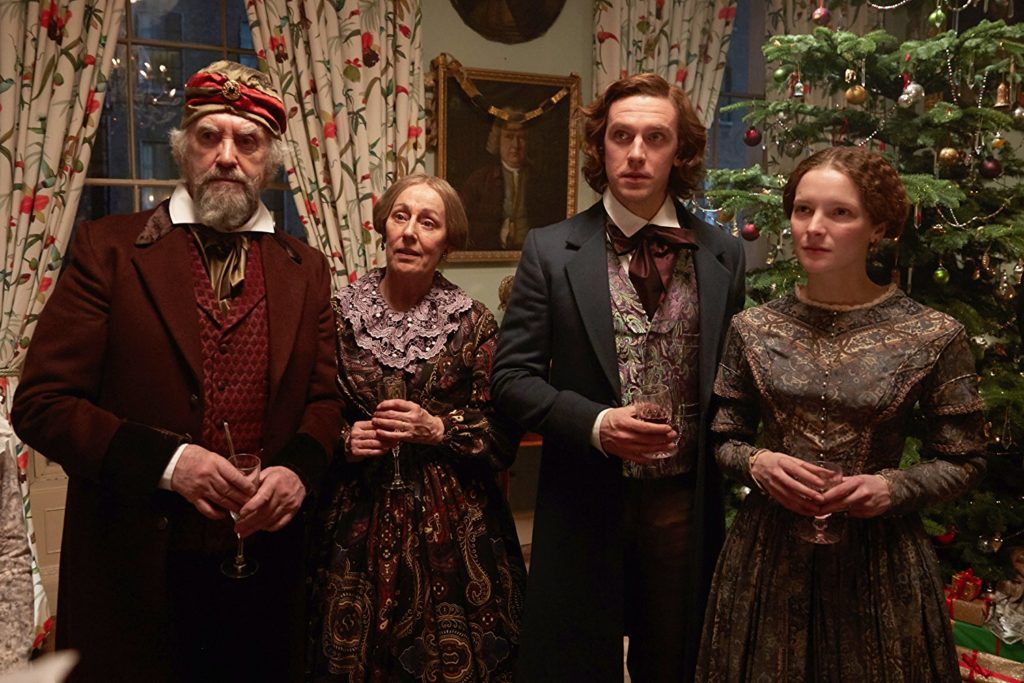 Dickens' agonizing writing process summons the specter of Ebenezer Scrooge, himself (Christopher Plummer). Unfortunately for Dickens, Scrooge is not as helpful as one might hope. He becomes an inescapable plague, constantly insulting and belittling Dickens and even waking him up in the middle of the night to convey his latest grand idea. As the film progresses, an entire troupe of uncooperative characters gradually materializes to band against an increasingly frustrated Dickens.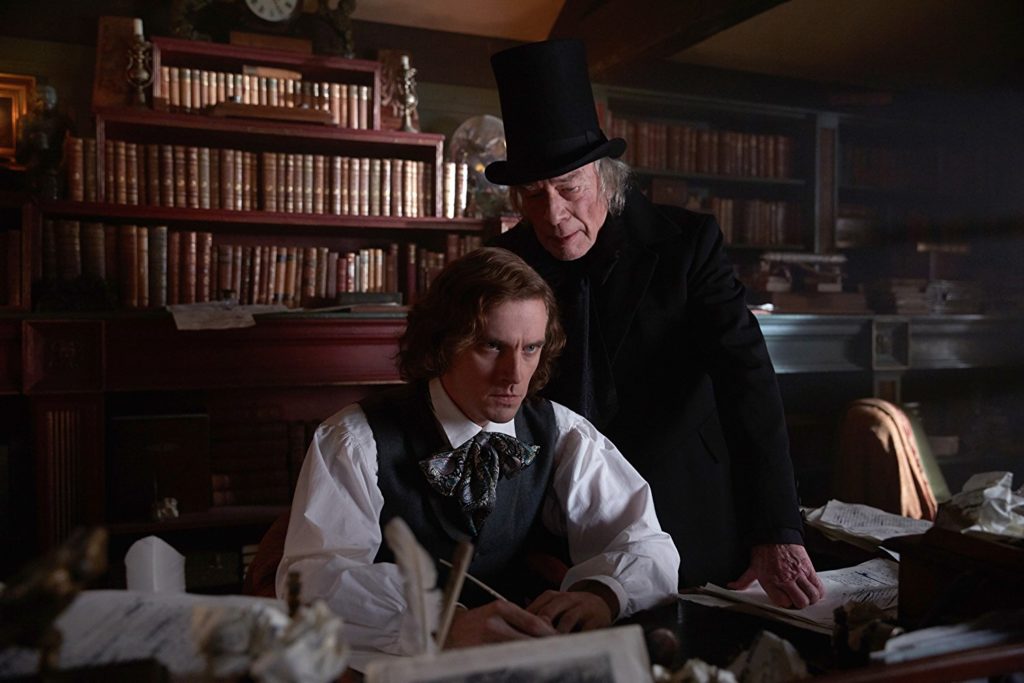 As the deadlines approach and the debts pile up, Dickens takes long walks through Victorian London, experiences erratic mood swings, alternately fawns over and terrorizes his maid (Anna Murphy), argues with his characters, fights with his illustrator, demoralizes his family, and suffers flashbacks of his difficult childhood. At the risk of giving a spoiler for something that happened over 150 years ago, he manages to get the thing written and published by Christmas, it's well received, and everyone is happy. The film glosses over the fact that the production costs were so high, at Dickens' own insistence, that his profits were actually quite small despite the print run selling out.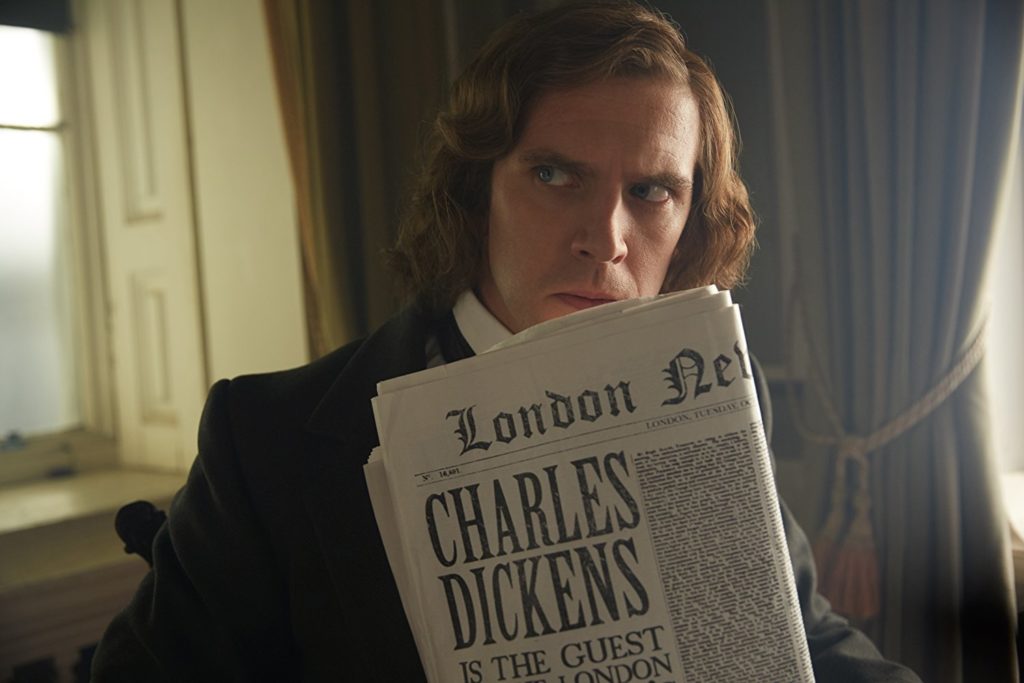 Visually, The Man Who Invented Christmas is a treat. Some of the CGI is obvious, and it looks like a Christmas card or one of those nice tins of cookies on occasion, but that visual style totally works in a film like this. The Victorians at the time were experiencing a revival of the Christmas traditions that came to define our idea of how Christmas ought to be , and it's fun to watch this play out as Dickens madly dashes about London desperately seeking inspiration.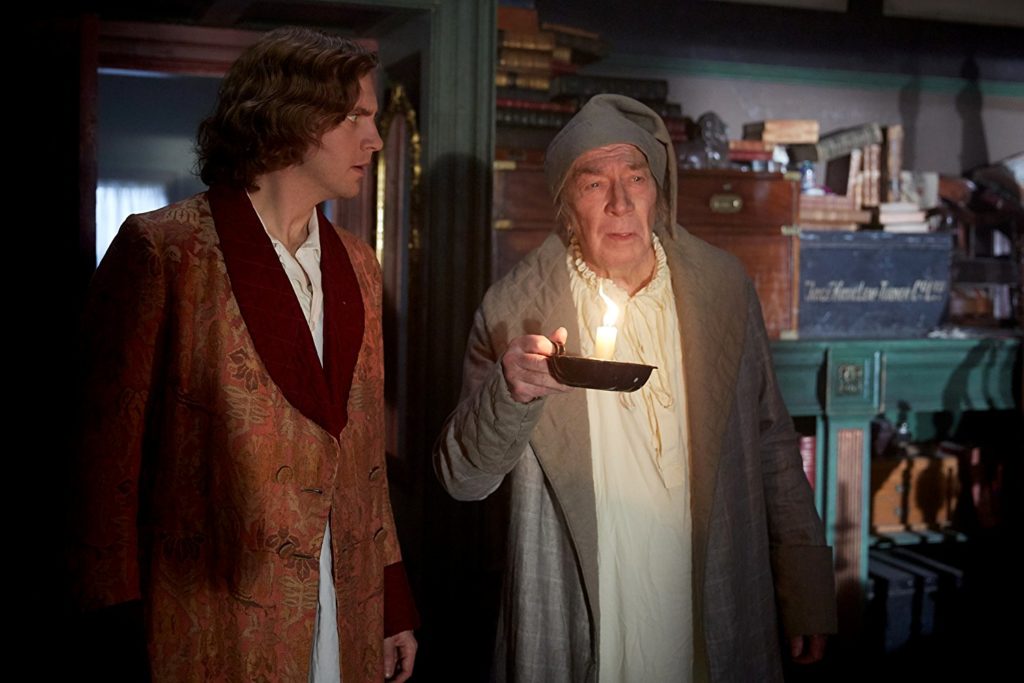 The Man Who Invented Christmas is a fun Christmas movie suitable for the whole family. The Scrooges out there who tolerate Christmas celebrations only grudgingly but need to appease spouses and/or children could do far worse this holiday season.
Overall rating 8/10