When the celebrated Studio Ghibli (My Neighbor Totoro, Kiki's Delivery Service, Porco Rosso, Spirited Away, among many others) halted production in 2014, Yoshiaki Nishimura founded Studio Ponoc along with several Studio Ghibli veterans. The name is said to derive from a word meaning "midnight," signifying the end of one day and the beginning of another. Mary and the Witch's Flower, directed and cowritten by Hiromasa Yonebayashi (When Marnie Was There) is Studio Ponoc's first feature film.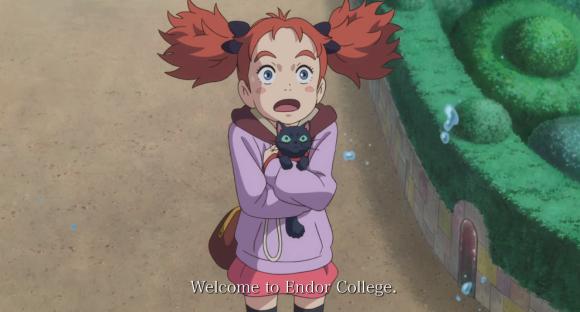 It tells the story of Mary, a young girl sent to stay with her Great Aunt Charlotte in the country while her parents are away for some unspecified reason. Bored out of her mind, she follows Tib the cat into the woods and discovers a rare flower that temporarily gives her magical abilities. She activates a long-forgotten broomstick and finds herself transported to Endor College, a school of magic, where she is mistaken for a new pupil. She soon discovers some unsavory experiments going on behind the scenes.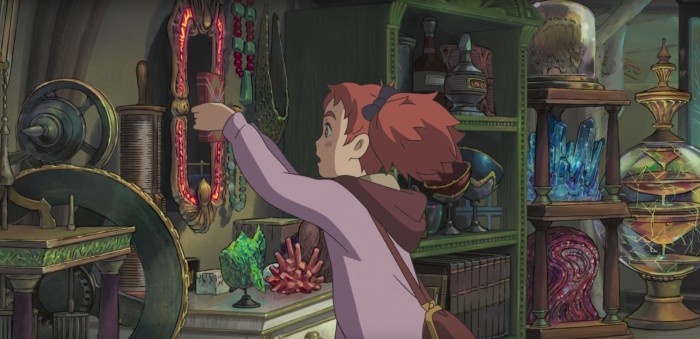 The plot is not the film's strong point. It is intended for children and, possibly as a result, has a simplistic story. Some things just happen, and some devices are used one too many times. The characters, including Mary, lack development and dimension. Even so, the story stays internally consistent to its own rules for the most part, and while some of the events seem a little too convenient, nothing gets even close to the level of insulting the audience.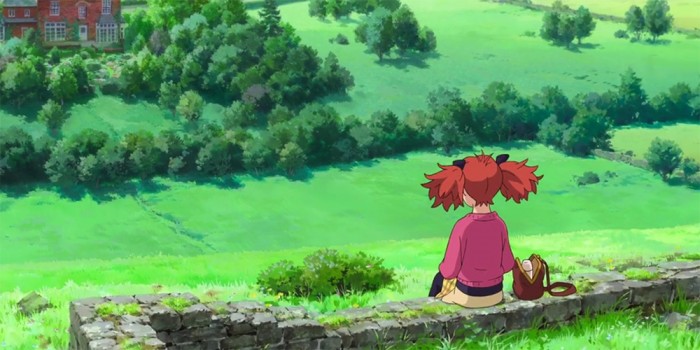 The stunning visuals are where Mary and the Witch's Flower truly shines. It's a beautiful film. We live in a world drowning in computer animation. Some of it is very well done, but computers still cannot equal the efforts of dedicated hand-animators. The Studio Ghibli pedigree is apparent from the first frame, so much so that some may characterize the film as more knock-off than homage. For me, the similarity to the Ghibli style so evident in the trailers was the big selling point. I was not just willing but happy to overlook the film's storytelling shortfalls and just enjoy the scenes playing out on the screen.
Finally, Mary and the Witch's Flower had a real sense of wonder that is generally lacking in modern films. I would even call it magical.
Overall rating: 7.5/10